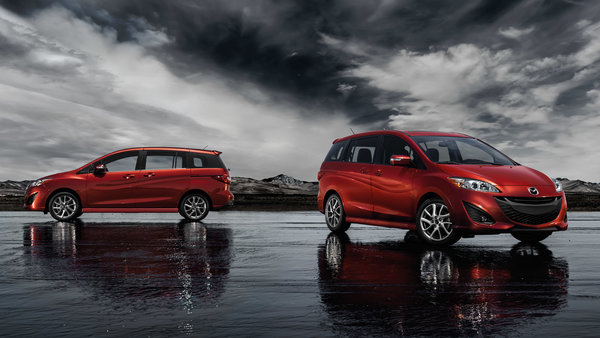 Mazda is a manufacturer known for the pleasure you get from driving its models. This is also what differentiates the Mazda range of vehicles from its rivals in each category where the manufacturer is present.
What is surprising, however, is that the manufacturer has managed to spread this philosophy to all its models, even those who should primarily focus on versatility and space.
Take for example the 2014 Mazda 5. When seen for the first time, there is no doubt that this is a car designed for families. Some are even willing to say that it is a minivan, especially because of its shape which is reminiscent of a good old "van". But actually the Mazda 5 is much more than a minivan, and is even somehow the antithesis of that type of vehicle, except that it still offers plenty of space inside.
Put very simply, the 2014 Mazda 5 stands out from the lot because it is fun to drive. One can even opt for a 6-speed manual transmission to carry the power of an engine which we will explain soon. Can you imagine a car capable of carrying six passengers comfortably, equipped with a manual transmission? It is the dream of many parents who have not yet abandoned the idea of fun at the wheel, even in a family car.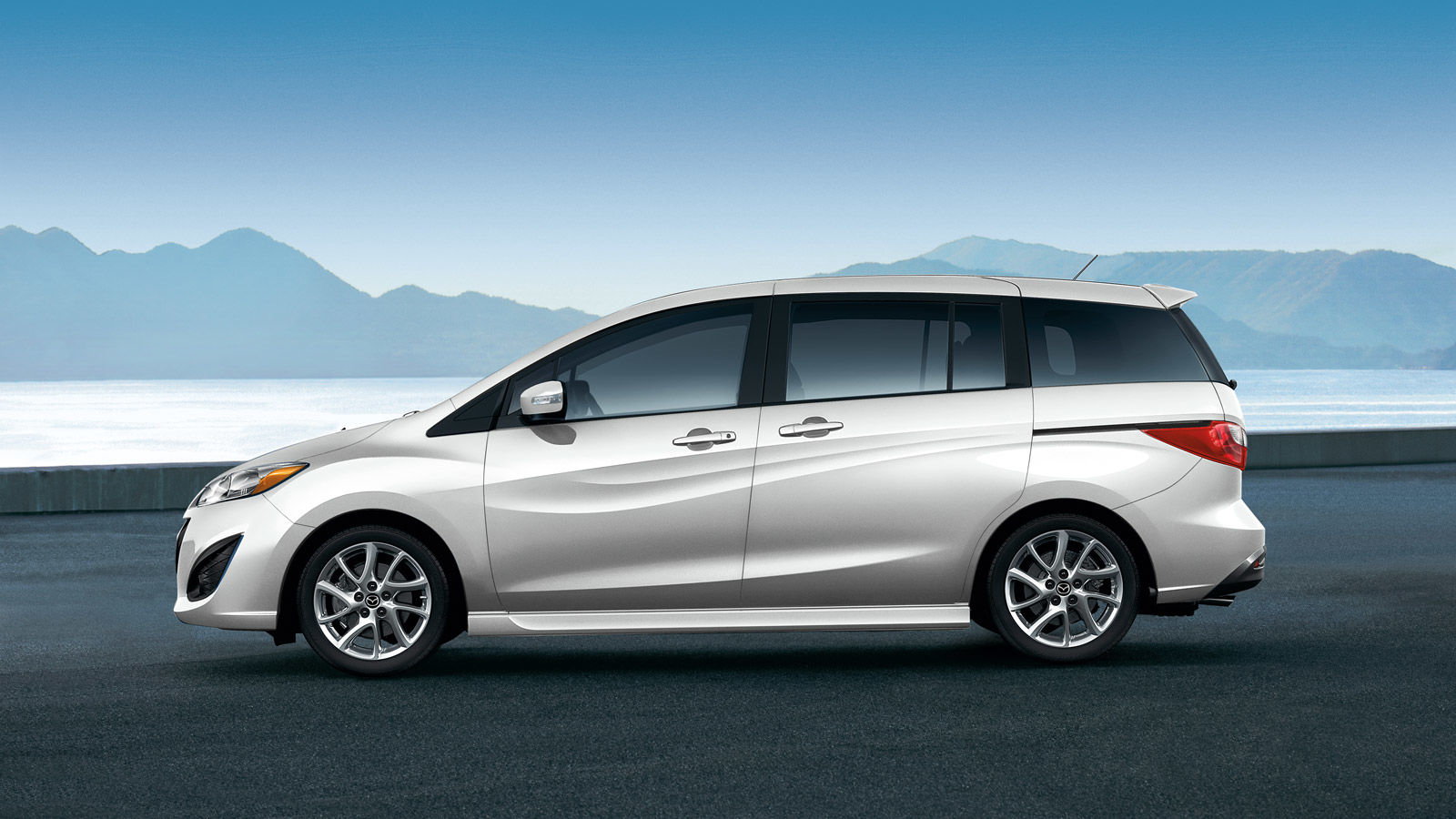 Obviously, it takes more than a simple manual transmission for a car to be fun to drive. But, the Mazda 5 being a Mazda, it is also equipped with a suspension capable of navigating winding paths with confidence and a chassis that always seems ready to give more. But do not think that this makes the 2014 Mazda 5 an uncomfortable or inconvenient vehicle when you want to get from point A to point B. Instead, the Mazda family car is doing very well in these circumstances with its quiet cabin and ability to properly absorb the road's holes and bumps.
To come back to the engine, the 2014 Mazda 5 is powered by a four-cylinder engine of 157 horsepower and 163 lb-ft of torque. If you are wondering if this engine is equipped with the now well known SKYACTIV technology, the answer is no. However, this does not preclude the 2014 Mazda 5 from offering a more than respectable fuel economy amounting to 6.7 liters per 100 kilometers with the optional 5-speed automatic transmission. The 6-speed manual transmission has an average advertised fuel economy of 6.8 liters per 100 kilometers.
Sold from $ 21,995, the standard Mazda 5 comes very well equipped with electric windows, 16-inch wheels, air conditioning, double sliding doors and a stability control system. Xenon headlights, a parking assistance system, a Bluetooth phone system and 17-inch wheels are offered in the GT premium model.
The 2014 Mazda 5 is the versatile car of choice for those who love to drive. Come try it for yourself today at Performance Mazda!
Gallery