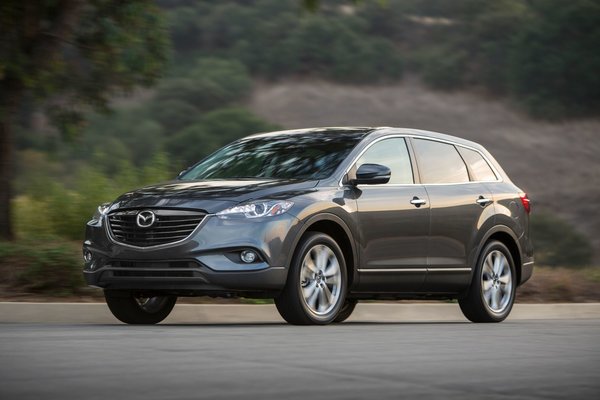 Mazda's 3-row, 7-passenger Sport Utility Vehicle, otherwise known as the CX-9, is one very engaging model to consider.
It is the largest vehicle in the automaker's lineup as well, and considering the features, spaciousness of the interior, and the V6 engine found under the hood of this SUV, the 2014 Mazda CX-9 may very well end up on your radar as an option for a family vehicle.
Starting at $ 33,995$, the Mazda CX-9 sets itself apart by adding a bit of zest to the usually bland SUV driving experience. SUVs are not generally known to offer good acceleration, the 2014 CX-9 certainly does. The power derived from the 3.7-litre V6 engine, a total power output of 273 horsepower and 270 pound-feet of torque, is sufficient to move the CX-9 with conviction. Along with ample power, the CX-9 is also capable of handling a winding road, which is yet another aspect to enjoy from Mazda's CX-9, along with the SPORT mode that is included with the 6-speed automatic transmission.
The CX-9 also does surprisingly well in the efficiency department as consumers can anticipate fuel economy ratings of 12.7/8.4 litres per 100 kilometres (city/hwy) for the standard base model.
The 2014 CX-9 comes equipped with front-wheel drive; although Mazda's "Active Torque-Split" all-wheel drive is optional on the base GS trim, and standard on the top GT model. When equipped with the AWD system, consumption is rated at 12.8 and 9.0 L/100km when in the city and on the highway respectively.
The SUV will also include such features as stability and traction control, and an anti-lock brake system (ABS). A towing package with a larger cooling fan and radiator is standard on both trims.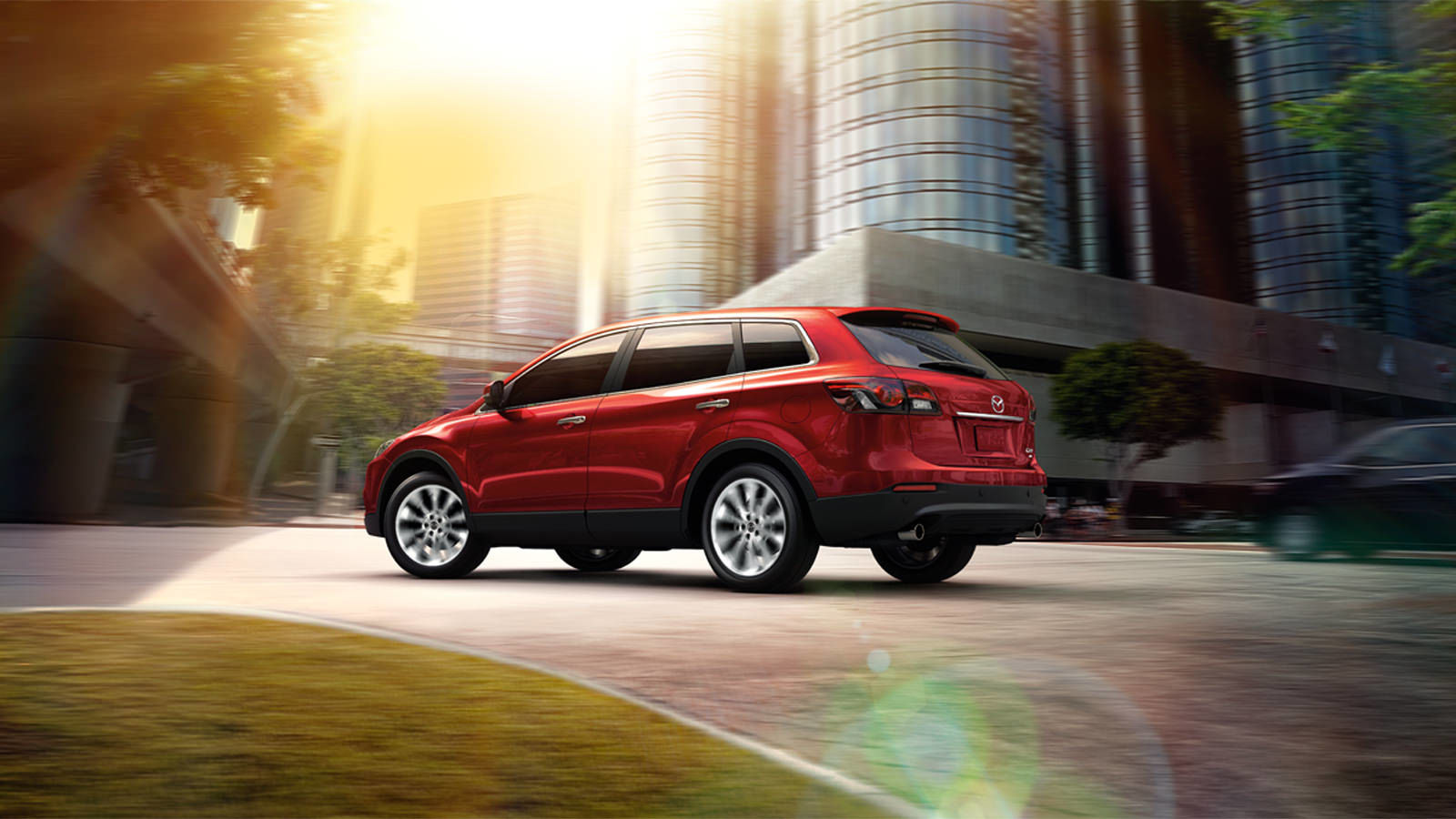 While the driver is enjoying the driving experience, the front and rear passengers will be able to appreciate other aspects of the vehicle. For example, the 2014 CX-9 is a spacious SUV with a total interior volume that hovers around 4,434 litres, which should provide occupants with ample space to remain comfortable. In addition, the second-row seats fold with a 60/40 split, and the third-row bench will fold with a 50/50 split, providing plenty of room if more cargo space is needed.
Several interesting standard features are equipped on the base model as well, like heated front seats, front and rear air conditioning with 3-zone climate control, cruise control, and a 5.8-inch touchscreen audio display with rearview camera. Steering wheel-mounted audio controls and hands-free Bluetooth with text messaging function is also included.
Other features, which are either available with the Luxury Package on the GS trim, and/or standard on the GT model, are worth considering as well. Examples include a moonroof, rear back-up sensors, voice-activated navigation, leather and suede (or simply leather-trimmed) upholstery, a premium Bose audio system, and satellite radio, to name a few.
The 2014 Mazda CX-9 is an SUV to consider for parents with several children, or buyers in need of a spacious vehicle. In addition, good acceleration provided by the V6 engine is an aspect the driver can appreciate, while the standard and available features should keep everyone quite content.
To test the new Mazda CX-9, contact your Performance Mazda dealer, and book a road test today!
Gallery