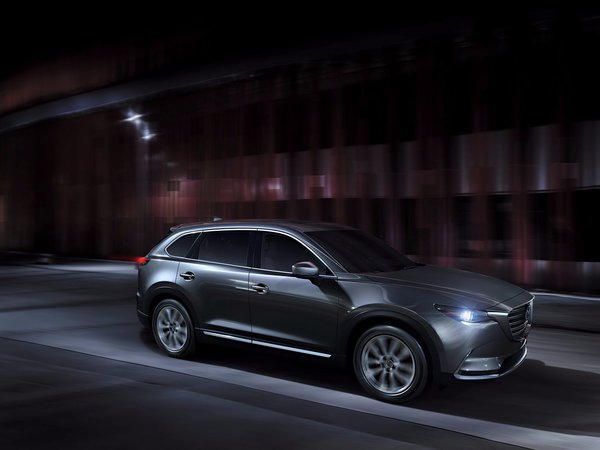 If you are looking for a sport utility vehicle in Ottawa, two interesting options are available to you, the 2016 Honda Pilot and the 2016 Mazda CX-9.
Although there are other models on the market in the midsize SUV segment, these two models are the most recent to be introduced and will generally be considered by the majority of buyers in this niche.
2016 Honda Pilot vs 2016 Mazda CX-9: two recently redesigned SUVs in Ottawa
When we are looking for a spacious and versatile sport utility vehicle, it's difficult not to consider the 2016 Honda Pilot or the 2016 Mazda CX-9, two SUVs redesigned during the past year. Even between these two models there are significant differences in technology given the fact that the CX-9 has just hit the market whereas the 2016 Pilot arrived in Ottawa about a year ago.
For example, the 2016 Mazda CX-9's engine is a four-cylinder, 2.5-liter turbocharged unit. You can look around the segment, you will find very few four-cylinder engines in the midsize SUV segment.
But the 2016 CX-9's engine has the distinction of being both one of the most powerful in the segment with its 227 horsepower and 310 lb-ft of torque, and one of the most fuel efficient with an average fuel economy rating that can dip as low as 8.3 liters per 100 kilometers. This is possible thanks to Dynamic Pressure Turbo technology that changes the amount of torque delivered by the engine depending on the situation. So you're never wanting for more power, but when you do not need it, the engine does not produce it unnecessarily.
High-end versions for the 2016 Mazda CX-9 Ottawa
One of the elements that differentiate the most the 2016 Mazda CX-9 from its rivals, in addition to its engine that is both powerful and efficient, is its Signature version which features very fine materials like rosewood trim. This finish is found mostly on very high-end luxury vehicles.
This refinement can also be found on the road as the midsize SUV is both comfortable and quiet, and is a blast to drive in both the city and on the highway. When driving the CX-9, it's hard to believe that the base model starts at just $ 35,300.
To learn more about how the Mazda CX-9 stand out from the 2016 Honda Pilot in Ottawa, contact us today at Performance Mazda!
Gallery