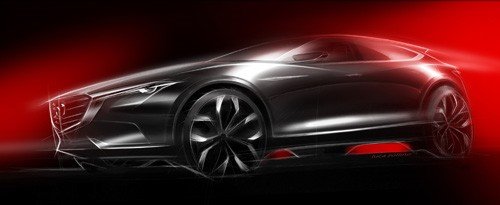 The Japanese automaker came out with a futuristic SUV concept that just to goes to show how promising Mazda's future really is.
Mazda Moves Toward the Future
Among all of the impressive and unique concepts unveiled last week in Frankfurt, the Koeru is probably the most spectacular, or at least one of the most remarkable. While everyone was wondering what Mazda had up its sleeve for one of the most important auto shows in the world (and the largest), the Japanese automaker came out with a futuristic SUV concept that just to goes to show how promising Mazda's future really is.
Being a concept, no one can be sure the Koeru will ever see the light of day. In fact, changes are slim that it will make its way to production as it stands now. The same can be said for most concepts we have a chance to discover at various auto shows. More than likely they are design studies or simply there to attract attention. That said, concepts are useful for both manufacturers and consumers.
They give the latter of glimpse of what is coming up, and more importantly the various technologies that could make their way to market one day. For automakers, concepts give them the opportunity to try something new, and test out various designs in order to see how consumers feel about them. If the reaction is positive, there is a strong chance that certain popular elements of the concept are eventually found in the model in question.
The Mazda Koeru, A Blueprint for Its Successors
Back to the Koeru, there is a chance that the model will one day be in the Mazda lineup. When it comes to SUVs, the Japanese brand offers an extensive list that includes the all-new Mazda CX-3, a subcompact offering that is both a blast to drive, and a fuel-efficient and versatile vehicle perfect for getting around the city with a small family. Then there is the CX-5 which is both spacious and fuel-efficient as well, while being quite a bit of fun to drive in its own right. Then for larger families, we have the CX-9, a seven-passenger SUV that combines interior space with elegance and luxury.
So where could the Koeru rank in all of this? Well, if it does hit the market, its current design could transform it into the next CX-7, a new generation of Mazda's once popular turbocharged, five-seater midsize SUV. No question a new-gen CX-7 would be a hit with buyers. We certainly would love to have one available.
As we wait to see what happens with the beautiful Koeru, why not head down to Performance Mazda today and drive the new CX-3 or popular CX-5? Contact us today to learn more!