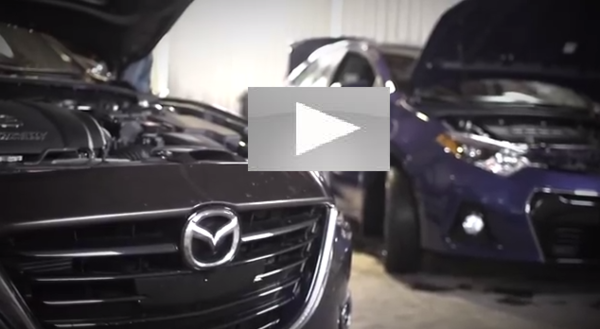 Denis Duquet from the Car Guide and his team present a video in which they compare the most popolar compact vehicle.
Denis Duquet automotive specialist and a team from The Car Guide present a video in which they inspect seven of the most popular compact cars on the market. They guide consumers towards the important points to verify when evaluating a car.
Watch the video below to learn about the different aesthetic and mechanical criteria to consider when purchasing a new vehicle.
Performance Mazda invites you to schedule a test drive of the winner of The compact cars comparison of the Car Guide : the Mazda3.