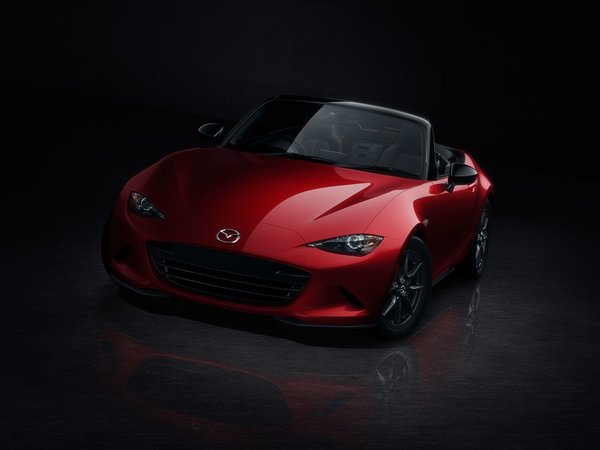 MX-5 enthusiasts have eagerly awaited the arrival of Mazda's iconic roadster, the world's best-selling two-seater sports car of all time.
After months of speculation and teasing, the automaker has finally revealed its all-new 2016 Mazda MX-5 convertible on not one, not two, but three different continents.
The roadster, which first debuted at the Chicago Auto Show in 1989, and celebrates its 25th anniversary this year, was simultaneously unveiled in Monterey, California, as well as in Tokyo, Japan, and Barcelona, Spain.
Mazda's all-new fourth-generation lightweight sports car has adopted the automaker's KODO: Soul of Motion design language, which falls well in-line with the other recently fully redesigned vehicles in the lineup, including the Mazda3 sedan and hatchback, the Mazda6 sedan, and the Mazda CX-5 compact crossover SUV. The sleek new look of the MX-5 should capture quite a bit of attention as a result.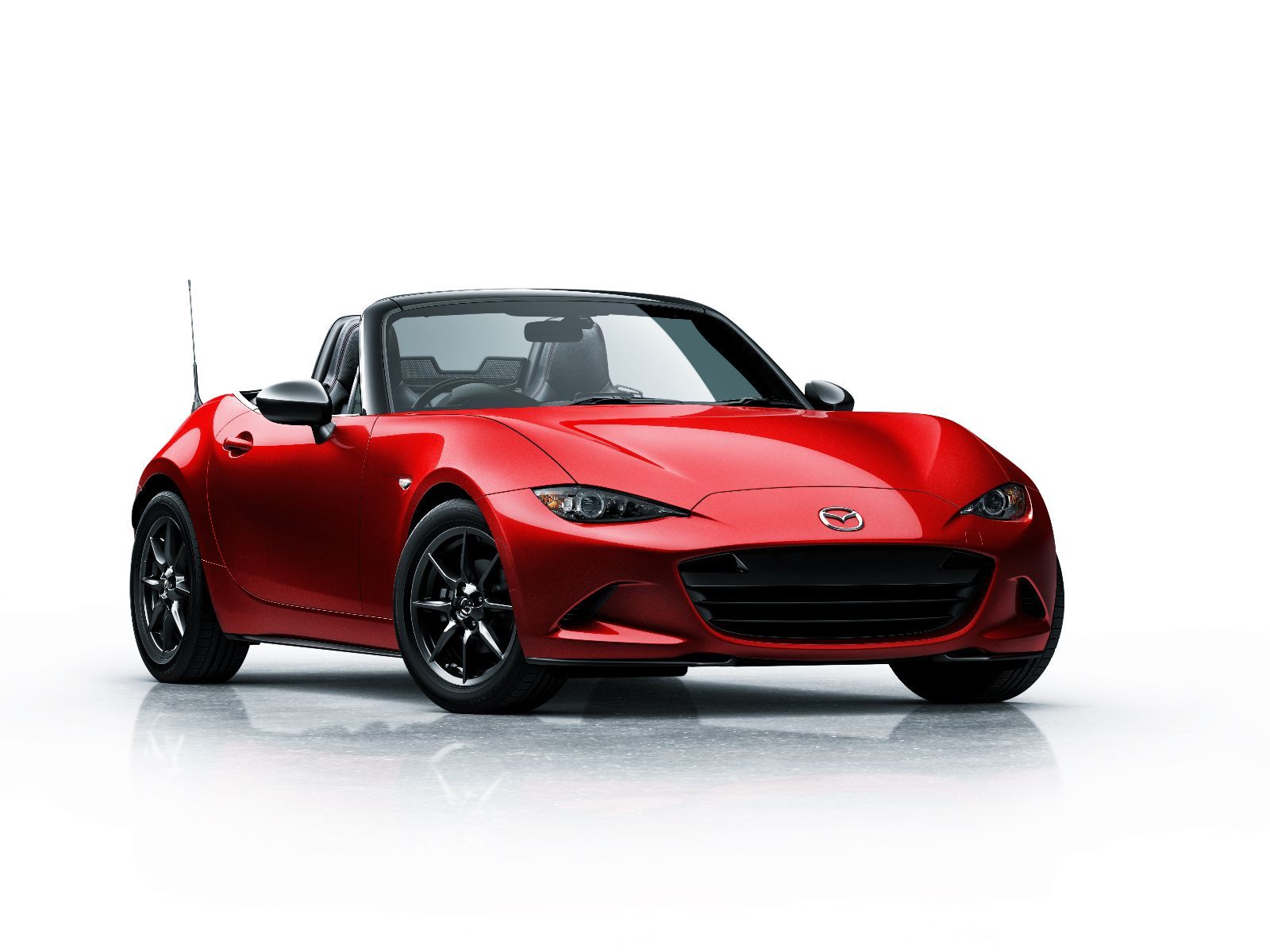 The new Mazda MX-5 keeps the general shape and visual personality of the previous-generation MX-5, but the new style is more aggressive and distinctive compared the model we know today. The style is subdued, yes, but it is also very sleek and refined. They rear end ever so slightly resembles the Jaguar F-Type, based on the way it curves inward and the form of the taillights.
During the New York Auto Show back in April, Mazda also showcased the roaster's new SKYACTIV chassis, which means the vehicle will be lighter, and via Mazda, it should weight roughly 2,200 pounds due a drop of 100 kilos (or 220 pounds) of weight. Other than the chassis, the 2016 Mazda MX-5 will also showcase other SKYACTIV technology including the engine, for which the specs have not been released, and the transmissions.
As for specifications, they have not been revealed, but many believe the new 2016 MX-5 convertible may include a 2.0-litre naturally aspirated 4-cylinder engine, and possibly a turbo.
In terms of the interior, the new MX-5 received major improvements in terms of material choice, as well as overall aesthetics. More information is yet to come, and may be revealed at the upcoming 2014 Paris Auto Show in October.
Mazda has already sold over 940,000 units of its popular 2-seater sports car to-date, with more sales to come, as the all-new 2016 Mazda MX-5 will certainly help pump those numbers ever higher. The new roadster will be available in 2015.
Gallery